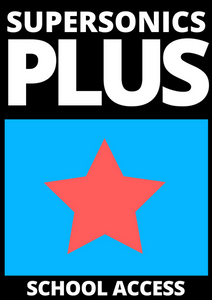 by Daniel McFarlane
Subscription: Supersonics Plus
Updates: click here to view the latest updates
Subscription length: 1 year
Supersonics Plus is the perfect way to supercharge your Supersonics experience! 
FEATURES
Print all of Daniel's pieces: Yes, you get to print every single one of Daniel's pieces for as long as you are a subscriber (this includes the method books). You can also print out all of the theory and Music Maestro worksheets. Read about how this system works here.
Access to Teacher Resources: You get online access to everything included in the Level One Teacher Resource book. This includes teacher duet scores, improvisation piece scores, rote piece scores and Daniel's teaching notes.
New Releases: Whenever Daniel releases new content you get to keep it forever! Check out what is currently available here.
Access to unreleased material: In the Piano Lab you get to try out some of Daniel's new "experimental" pieces before they are officially released. New pieces are featured in the Lab every month.
Upgraded backing tracks: Play along with the sheet music as it scrolls across the screen while listening to the backing track. You can slow down (or speed up) these tracks to make playing along with them much easier!
Upgraded app access: When you and your students use the iPad or Android apps you are able to save content for offline use. This allows you to use the system when you don't have internet access and it also minimises your data usage.
Student Accounts: Sign up up to 500 of your students to access all the upgraded features at home.
Store discount: While you are a subscriber you will enjoy a 20% discount in the store.
IMPORTANT INFORMATION
There are two basic things to remember:
Technology: The technology used in Supersonics Plus will work on 99.9% of modern devices (i.e. tablets, mobiles and PCs not more than a few years old running one of the latest operating systems with one of the major internet browsers). Older devices usually have no issues but there will be a point that a device will simply become too old and slow to run the system. You can test your devices by using the free version of Plus.
Students: If you have a Supersonics Plus membership then you can add an unlimited number of your students to your account. A "student" is defined as "someone who currently pays you to receive piano tuition and who does not receive any income themselves from piano teaching". The system is monitored for fraud and your account will be cancelled if you are found to be rorting the system. 
You can also view the complete terms of use and privacy policy